The defense Ministry said, as the increased number of Land forces of Ukraine due to the invasion of Russia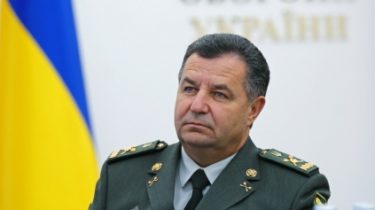 The defense Ministry said, as the increased number of Land forces of Ukraine due to the invasion of Russia
The Minister of defence of Ukraine Stepan Poltorak© Ministry of defence of Ukraine
Was created 10 additional regiments.
The number of Land forces of Armed forces of Ukraine has tripled – up to 159 thousand war – after the start of the invasion of Russia.
This was stated by the Minister of defence of Ukraine Stepan Poltorak, in an interview to "5 channel".
See also: Poltorak reported a substantial increase in payments to ATO soldiers
"If you compare the number of Land forces, to the beginning of military aggression (Russia), the number did not reach even 50 thousand, today it is 159 thousand – three times more," he said.
The Minister also added that it created an additional 10 regiments in the army, the new military authorities and the new training center.
Poltorak said that Russia has concentrated on the temporarily occupied Donbass about 600 tanks, 1.3 million combat vehicles, artillery systems 860 and 300 multiple rocket launchers.
Comments
comments