"Though pricked by the cactus mouse still ate". Matios reported about detention of the assistant Deputy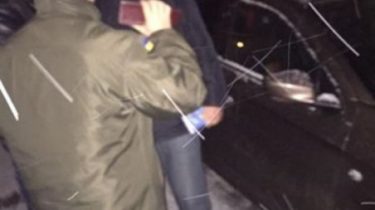 "Though pricked by the cactus mouse still ate". Matios reported about detention of the assistant Deputy
Money
Today, 02:02
1 of 4

© Facebook / Anatoly Matios

1 of 4

© Facebook / Anatoly Matios

1 of 4

© Facebook / Anatoly Matios

1 of 4

© Facebook / Anatoly Matios
© Facebook / Anatoly Matios

© Facebook / Anatoly Matios

© Facebook / Anatoly Matios

© Facebook / Anatoly Matios
He is suspected in bribery.
On 3 January the military Prosecutor of the garrison of Lviv together with the police detained "on hot" during extortion and receiving a bribe in the amount of 140 thousand UAH assistant consultant of one of the deputies of the parliamentary coalition.
It is reported by the chief military Prosecutor Anatoly Matios in Facebook.
Read also: In Kiev, the Moldovan businessman got burned on a bribe in $ 75 thousand military Prosecutor
"Bribe the assistant Deputy demanded from the private entrepreneur for not creating obstacles in the construction of an apartment building in order not to send Deputy inquiries of law enforcement and controlling bodies", – he said.
"Summary one: eaten/drank the assistant Deputy for the holidays all their fortunes – though pricked cactus, and the mouse still ate it", – he added.
Earlier it was reported that in the river while trying to bribe the Deputy Director of one of the utilities was detained the Deputy of the city Council.
Comments
comments