In Kiev, Boryspil on the snow-covered road crashed five cars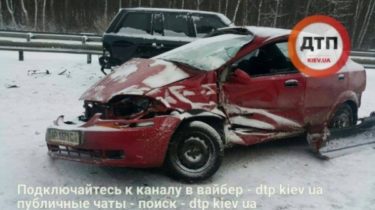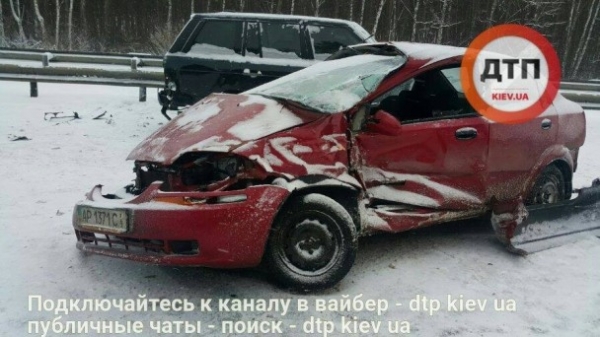 In Kiev, Boryspil on the snow-covered road crashed five cars
Kiev
Today, 13:30
1 of 11

© dtp.kiev.ua

1 of 11

© dtp.kiev.ua

1 of 11

© dtp.kiev.ua

1 of 11

© dtp.kiev.ua

1 of 11

© dtp.kiev.ua

1 of 11

© dtp.kiev.ua

1 of 11

© dtp.kiev.ua

1 of 11

© dtp.kiev.ua

1 of 11

© dtp.kiev.ua

1 of 11

© dtp.kiev.ua

1 of 11

© dtp.kiev.ua
© dtp.kiev.ua

© dtp.kiev.ua

© dtp.kiev.ua

© dtp.kiev.ua

© dtp.kiev.ua

© dtp.kiev.ua

© dtp.kiev.ua

© dtp.kiev.ua

© dtp.kiev.ua

© dtp.kiev.ua

© dtp.kiev.ua
A large-scale accident occurred because the Range Rover that had stopped in the left lane.
In Kiev at Boryspil highway was a large-scale accident, which was smashed five cars.
As reported dtp.kiev.ua that car is seriously damaged, at least one person, the driver of the Chevrolet Aveo, were injured.
See also: police called causes of the accident in the Kharkiv region, which killed 6-year-old twins
"The driver was not wearing a seatbelt. Abrasions, bruises, concussion of the brain. After helping back to the place of accident", – stated in the message.
According to preliminary data, Range Rover stopped in the left lane. Behind the driver got the Chevrolet Aveo. For a few seconds in Aveo crashed into three cars: one unidentified (fled the scene), the Lexus and Daewoo Nexia.
It is also reported that the participants of the accident probably exceeded speed on snow-covered road. At the moment the speed is limited to 50 km/h.
Recall that night in Kiev, there was a drunken accident: Mitsubishi Galant crashed into the barrier and passing cars.
Comments
comments