Donetsk police on Christmas caught three supporters "DNR"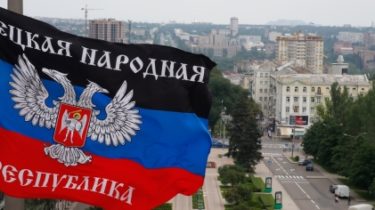 Donetsk police on Christmas caught three supporters "DNR"
One of the detainees – a former police major, who was dismissed from the internal Affairs bodies.
For the Christmas holidays, the police in Donetsk region detained three residents of Konstantinovka, which in 2014, vehemently supported the militants "DNR".
This was announced by the head of the Donetsk police Viacheslav Abroskin on his page in Facebook.
"Among them is valid for the period of the militia major, the chief of linear Department of militia at station Konstantinovka LO – station Slavyansk. Dismissed from bodies of internal Affairs in November 2014," he said.
Two other detainees were roadblocks of militants, the money it received.
"After the militants "DNR" kicked out of Konstantinovka, communication with the "friends" are not supported and chose to stay on the territory controlled by Ukraine", – said Abroskin.
Comments
comments