The Russian military fired at the occupied Khartsyzsk, killed civil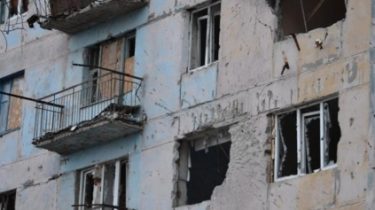 The Russian military fired at the occupied Khartsyzsk, killed civil
Illustration© Facebook/the press-center of staff ATO
Intelligence reported that the Russians are trying to hide the fact of firing.
The Russian military fired at the occupied city of Khartsyzsk, Donetsk region, among the civilians there are victims.
It is reported by the Main intelligence Directorate of the defense Ministry on the page in Facebook.
According to intelligence reports, the attack happened on Christmas day, 7 January. "The soldiers individual anti-aircraft missile battalion (Donetsk) of the 1st army corps of the armed forces of the Russian Federation during the celebration of the Christmas holidays made the shelling of civilian houses in the city of Khartsyzsk" – said in the message.
The command of the 1st AK is taking steps to conceal the fact of attacks and number of victims among the local population, added Hur.
Comments
comments