The world-famous magician shot himself in the mouth during a failed stunt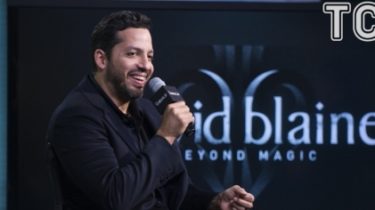 The world-famous magician shot himself in the mouth during a failed stunt
© Getty Images
The focus was not performed for the first time.
Famous magician David blaine, famous for its incredible stunts, he risked his life during the next show.
On his show "On the other side of Magic" 43-year-old blaine during the online broadcast shot himself in the throat in front of an audience, reports the New York Post.
See also: Users won funny orangutan who fell into ecstasy because of the focus
It was assumed that the magician catches a bullet with his mouth, which he produced from a gun, but something went wrong.
It should be noted that the stunt blaine performs since 2010 and this is his first bad performance.
We will remind that earlier in Poland, the magician stabbed the hand of a 46-year-old presenter of Majini Rogalski. It happened live on one of the morning shows. Performer of tricks put a metal pin in one of the four bags and mix them. First, the magician slapped one package – there the pin was not there. Then he offered to do it leading. It is with certainty slammed her hand on the package, but in the next instant screamed in pain.
Comments
comments