Avtodorovtsy twice raised wages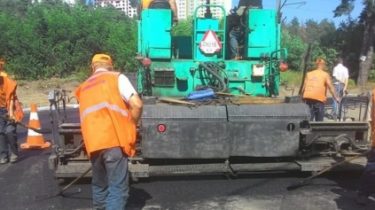 Avtodorovtsy twice raised wages
© Public utilities Corporation "Kinateder"
The income of workers will increase depending on difficulty and skill of works.
In the state joint stock company "motor roads of Ukraine" announced the rise in wages to their employees. In particular the average level from January 1 will be 6.4 ths. whereas back in December it was 3.4 thousand.
Managers emphasize that this applies only to pay for operational maintenance of public roads, and the salary of the road has not changed since 2012. "We are sorely lacking frames: road workers or machine operators. The quality of work depends on the qualifications of the performers. For 3000 hryvnia, in winter, in the cold, around the clock to clear the snow, few people agree. We strive to make our company attractive to professional workers, young professionals. Without raising salaries and attracting new personnel – it is impossible to become profitable and competitive company," – said the head of the company Artem Grinenko.
Read also: the Cabinet has canceled the elimination of the "motor roads of Ukraine"
According to him, the next step in the process of the reform it is planned to purchase new equipment for oblavtodora and implementation of IT-technologies for the automation of all processes in the firm.
As previously reported, Ukraine 139th out of 142 countries in the world on quality of roads. 97% of paths in poor quality. Only 10% of all collected road funds received on their content.
"Kievavtodor" called the cause of the poor state of the roads
TSN. 19:30
December 15, 2016, 21:09
Add to favourites
The roads are bad, because in Ukraine, unfavorable geographical position. They say, if not for the frequent changes of the weather, the roads would serve for decades. In Kiev drivers this version raises a smile. They say that the holes on our roads will be in any weather because of the poor quality of the coating.
Comments
comments