In "DNR" called unacceptable proposed Savchenko terms of the exchange of prisoners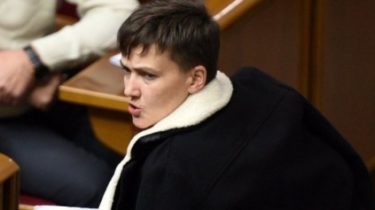 In "DNR" called unacceptable proposed Savchenko terms of the exchange of prisoners
© UNIAN
The terrorists want to exchange "all for all".
In terrorist "DNR" called unacceptable proposed by the Hope Savchenko the terms of the exchange of prisoners and insist on the formula of exchange of prisoners with Ukraine "527 42".
It is reported by Interfax.
"We are in negotiations with a clear position on the exchange of all confirmed individuals surnames at all. Thus, we seek the return of us persons 527, held in Kiev, in exchange for being in our prison 42 citizens of Ukraine", – said Tuesday "the Commissioner for human rights" in the "DNR" Daria Morozova.
She considered it unacceptable proposals for the exchange, the previously announced people's Deputy of Ukraine Nadezhda Savchenko.
"Savchenko reiterated previously unheard of Kiev offers to give us only half of the total number held by Kiev of persons, that is 256 people. We are talking not even about the exchange of surnames, but just a decision of the Ukrainian authorities to return only half of the detained individuals, which is unacceptable," – said Morozov.
Read also: SBU called harmful desire Savchenko to publish the lists of prisoners
We will remind, people's Deputy Nadezhda Savchenko, who has been negotiating with representatives of ORDO, published lists of prisoners and missing persons. According to her, these lists were made during the nine months. "In these lists, we collected nine months after my return, already can be inaccurate. Someone could exchange so that no one knew of whom may be inaccurate or incomplete data," – said Savchenko. The MP stressed that since now the exchange is "all for all", it is not necessary to invent anything new. According to her, the classic method of exchange in three stages proved itself in many countries during wars.
Comments
comments