In "L/DNR," Russian military massively leave "service" – intelligence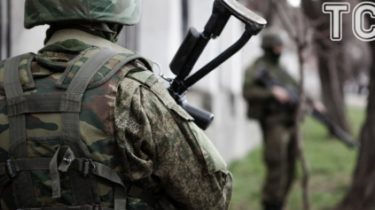 In "L/DNR," Russian military massively leave "service" – intelligence
© Getty Images
This phenomenon can be seen in the formations and units of the armed forces.
In the occupied Lugansk and Donetsk has increased the number of cases of desertion and unauthorized abandonment of military duty stations.
This was reported in the Directorate of intelligence of the Ministry of defense of Ukraine on his page in Facebook.
It is noted that this phenomenon can be seen in the formations and units of 1 (Donetsk) and 2 (Lugansk) AK armed forces.
"January 9, during a sudden inspection by the Commission 1 AK units 11 separate motorized rifle regiment (Lugansk), to clarify the circumstances of the shooting of the commander of the Department subordinate January 8, identified 30 cases of unauthorized abandonment of a military unit in addition to those that were officially considered", – is spoken in the message.
Read also: Terrorists "DNR" Ukrainian sentenced to 11 years imprisonment for allegedly spying
In the Ukrainian intelligence also stressed that the command of the regiment to justify trying to convince the Committee members that soldiers willfully left the unit after this incident.
The Russian command continues to carry out targeted information activities with the aim of discrediting forces ATO.
It is also reported that in Gorlovka by specialists of the Center of information-psychological warfare Center of the territorial army (Novocherkassk) IN the South (Rostov-on-don) of the armed forces with the participation of military personnel of the third separate motorized rifle brigade (Gorlovka) 1 AK (Donetsk) and with the involvement of local people is preparing materials about the alleged "shelling forces ATO and residential buildings for further distribution to the Russian media.
We will remind, the former military of Ukraine, who moved to the side of the occupant in the Crimea, formally charged with "desertion" and "treason." Pre-trial investigation was completed by the military Prosecutor of the Nikolaev garrison of the southern region of Ukraine. The detainee was handed a written notice of suspicion in Commission of crimes – "desertion" and "treason."
Comments
comments