Terrorists "DNR" Ukrainian sentenced to 11 years imprisonment for allegedly spying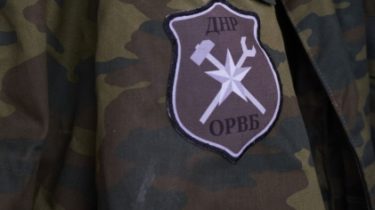 Terrorists "DNR" Ukrainian sentenced to 11 years imprisonment for allegedly spying
© Getty Images
Oleg Tulgu detained in February 2015.
The so-called "military Tribunal" of the self-proclaimed "DPR" was sentenced Ukrainian Oleg Tulgu to 11 years of imprisonment for espionage in favor of Ukraine.
On this day, 10 January, said the so-called "MGB DNR", reports "Donetsk news Agency".
According to the report, Oleg Tulgu detained in February 2015. In addition, the report said that Chulha "candidly admitted" December 2, 2016.
Read also: "DPR" for the first time sentenced to death
Thus, the self-proclaimed "Supreme court of the Donetsk people's Republic issued a verdict, according to which Culha O. N. is guilty of an offence under article 321 of the criminal code of the DPR and appointed punishment in the form of imprisonment for a period of 11 years."
It is noted that Chulha in 2014 facilitated the work of terrorists "DNR" in Slavyansk, but to cooperate with the SBU.
Note that in August 2014 the leaders of the "DNR" took the so-called criminal code.
Earlier, the militants "DNR" announced the arrest of the fighter the shelf "Azov", which allegedly was preparing a terrorist attack" in the occupied Makiivka. Detention name is Vladimir Tchaikovsky, he is allegedly a commander of the reconnaissance battalion of the regiment "Azov".
Comments
comments