Kiev has significantly reduced the incidence of influenza and SARS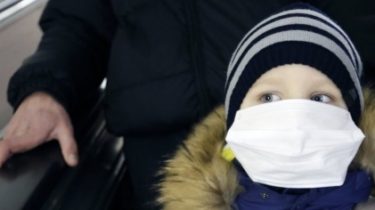 Kiev has significantly reduced the incidence of influenza and SARS
© UNIAN
Schools of the capital are operating normally.
Over the last two days for medical assistance in healthcare institutions of the capital have addressed 574 6 persons at the same time over the same period last week – 7 157.
About it reports a press-service of the KSCA, with reference to the Deputy Chairman Nicholas Poworoznik.
"There is a decrease in the incidence by 8.15%. The decrease is due to both adult and children's population", – he said.
Thus, among children of any age, a decrease in morbidity. In particular, for the period 3 796 ill children, meanwhile, over the same period last year – 3 892.
Among adults, a decrease in the incidence of 14.9%.
According to Povoroznik, two days before the medical institutions of the capital admitted 54 people, including 33 children.
At the moment schools of the capital are operating normally.
Read also: In Kiev for almost a hundred schools were closed on quarantine from-for flu epidemics
Recall that this is an epidemic, the flu continues to spread across Ukraine, however, the intensity of the disease has decreased – the epidemiological threshold is exceeded in 21 areas. Only in Lugansk, Ivano-Frankivsk, Donetsk and Kharkiv regions record the indicators below the epidemic level. during the week from 25 December to 1 January with flu and SARS ill 369 151 face. Of them 57.8% of children under the age of 17. However, the prevalence rate among the population of Ukraine is 12% less than the previous reporting weeks.
Comments
comments