In Kiev will introduce a single receipt for payment of communal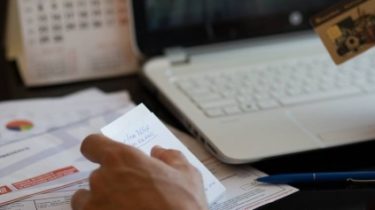 In Kiev will introduce a single receipt for payment of communal
© Kyivenergo
A unified payment system will launch in the near future.
The Kyiv city state administration and municipal enterprise "Main information and computing centre" plan to introduce a single receipt for payment of all housing and communal services.
About this informed the Deputy Chairman of the KCSA Petr Panteleyev, reports UNIAN.
"We want the city to go back to the calculations on a single receipt, which shows all utilities providing services in Kiev", – he said.
According to the official, unified payment system will be convenient both for people and for recipients of payments.
In KSCA said that since January 10 the people of Kiev received the updated payment documents, which are valid only for payment of services for the maintenance of adjacent areas, water supply and disposal of hot and cold water.
A new format of bills was conceived in order to prepare the population for a single receipt, which will be launched in the near future.
See also: Not the receipt, and lottery. Because of utility Scam the rates are different for the heat ten times
Recall state enterprise "Ukrposhta" in its offices in Kyiv since the beginning of the year does not accept utility payments receipts, which forms the municipal enterprise "Main information and computer center" (givc). In "Ukrpochta" say the Commission, previous, unprofitable enterprise, because the service is unprofitable. But negotiations with the MICC on the new fee amount has not yet yielded results. To givc said that "Ukrposhta" wants to increase the Commission three times – up to 1.5%.
from the beginning of 2017, the state "Sberbank" has introduced a fee for communal – 3 hryvnia for each payment. Not they will pay only those retirees who have a pension card of the Bank.
Comments
comments