Kwasniewski: Closing cases against Burisma Zlochevsky and demonstrates the maturity of democracy and the independence of the court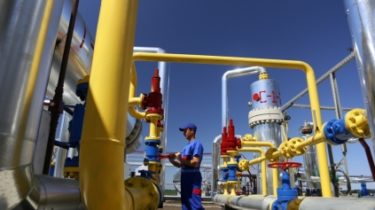 Kwasniewski: Closing cases against Burisma Zlochevsky and demonstrates the maturity of democracy and the independence of the court
The President of Poland (1995-2005) commented on the closure of all cases against Nikolay Zlochevsky and his company Burisma.
Independent Director of Burisma and the President of Poland in 1995-2005 Aleksander Kwasniewski commented on the closure of all cases against Burisma energy group and its owner Nicholas Zlochevsky. It is reported Burisma on the official website of the company.
"The decision to close all cases against the company, Burisma and its owner Nicholas Zlochevsky demonstrates the maturity of democracy and the independence of court decisions from politics. It is encouraging that the independent Ukrainian court could make a decision that is fully consistent with the decision of the British court," – said Alexander Kwasniewski. According to him, the decision for Ukraine to Mykola Zlochevsky and the largest gas company Burisma will have another positive impact – more intensive construction of non-volatile state, as Burisma Group will be able to increase the volume of domestic natural gas production of Ukraine and contributions to the budget of the country.
Today Ukraine needs to join any projects that contribute to strengthening of defensibility of the country and its political independence. Paid for it the high price of revolution and the events after it, said Kwasniewski.
"This is the result of many months of mutual work between the two teams – the General Prosecutor's office and Burisma Group. To remove all problems around the company's operations and continue to provide Ukraine with natural gas, based on the principles of openness and transparency, the company has taken unprecedented steps within the business community of Ukraine. Burisma Group became the first company in Ukraine, providing assurance that if during the investigation they revealed violations, the company guarantees the payment of all necessary payments", – stated in the message Burisma Group about the closure of all procedural actions and court proceedings in Ukraine in respect of the company and the owner of Mykola Zlochevsky. The results of the company additional paid 180 million UAH to the budget in the past two years the Group companies have transferred to the budgets of all levels more than 5 billion UAH.
Earlier, the Pechersk court of Kyiv ordered the Prosecutor General's office of Ukraine to close the case against Mykola Zlochevsky and to remove him from the investigation. The GPU performed the appropriate court order. These conclusions are fully confirmed by the decision of the British court in 2015 After consideration of the activities of Nikolay Zlochevsky in Ukraine for the period from 2002 to 2014, a British court ruled in favor of Nikolai Zlochevsky and ordered the Office for combating financial fraud in especially large sizes (SFO) to pay the legal costs of the defendant.
Comments
comments