In Kiev, aggressive thugs threatened the passerby with a knife and Taser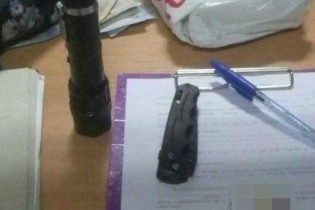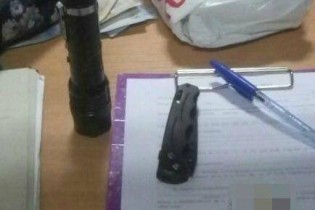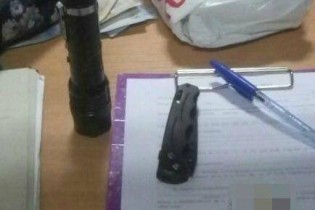 In Kiev, aggressive thugs threatened the passerby with a knife and Taser
© Facebook/Patrol polca Ukraine
The incident occurred on the night of January 13.
At a stop of public transport near the metro station "Svyatoshin" in Kiev, young people threatened a passer-by with a knife and a Taser.
It is reported by the Patrol police in Facebook.
"At the bus stop, two unknown men threatened me with a knife and a Taser," he told the police the victim.
On the scene, the man pointed police in the direction in which the unknown drove the bus and announced their signs.
The police caught up and stopped the trolley in the cabin which found 2 people matching the description.
During the inspection the guys found objects like a knife and a Taser.
Later, the victim identified those who threatened him.
It turned out that violators 16 and 18 years. The latter had previously brought to trial and served sentence.
Read also: In Kiev, a wanted criminal tried to kill herself at the bus stop
We will remind, in Kiev the drunk men, at gunpoint, stole the pizza courier. About five hours later, the courier told police that two men beat him, threatened with a gun and took the pizza. The victim said that he had received an order for a pizza delivery, arriving at the address, he was met by two unidentified men who attacked him, beaten and robbed.
Comments
comments