NBU "dumped" on the market for more than $ 55 million hryvnia continues to fall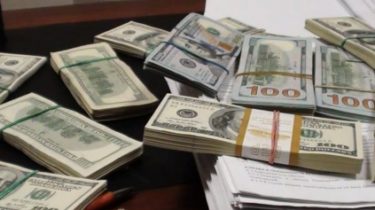 NBU "dumped" on the market for more than $ 55 million hryvnia continues to fall
© The state fiscal service of Ukraine
In exchange, the dollar reached 29 hryvnia and the Euro – 31.
Today, January 13, the national Bank during the currency of the auction sold 55.5 million dollars to saturate the market and save the hryvnia from the rapid fall. The average rate of sale is 27,6486 hryvnia per dollar.
Initially, the regulator suggested that the market bag in two times higher – up to $ 100 million. Applications the banks filed for 82 million dollars. But as a result of "weed out" the third.
While the interbank market the hryvnia is not happy. There the dollar has risen to 27.60/to 27.75 UAH, and the Euro – up to 29,41/29,57 UAH.
Exchange offices and banks meanwhile, the dollar sold for 29 UAH, and the Euro – 31 UAH.
The national Bank explained why the hryvnia falls, and how it saves on the foreign exchange market. Details read on Dnia this link.
Comments
comments