Russia's economy is growing more slowly than in times of stagnation in the USSR – former Minister of Finance of the Russian Federation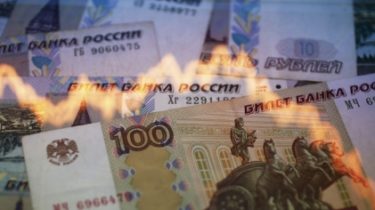 Russia's economy is growing more slowly than in times of stagnation in the USSR – former Minister of Finance of the Russian Federation
© Reuters
Technological gap between Russia threatens its sovereignty and poses a threat to security.
In the economy of Russia is still ongoing crisis, but growth is still slower than it was in times of stagnation in the former USSR. At the same time as Russia lags behind in terms of technology, and it threatens its sovereignty and could strike in safety.
This was stated by former Russian Finance Minister and current head of the Council of the Centre for strategic research Alexei Kudrin during his speech at the Gaidar forum today, January 13, reports "Interfax".
"We are now at a historically low rate of economic growth, even lower than in the period of stagnation in the Soviet Union. We got into a long strip of low rates, which do not relate only to lower oil prices or sanctions. We must say that the main problems lie inside our Russia, and the principal is institutional and structural," said Kudrin.
The old economic model is obviously not working, but it still does not start under the new model, says ex-Minister.
"Will not be accepted drastic measures, which would allow you to create and run a new economic model. We are facing very serious challenges, which are objectively constrain our economic growth. And the steps to be taken by our country, the government, the President, they are extraordinary. They are quite serious," – said Kudrin.
In Russia – a demographic problem, lack of investment, including the issue of sanctions and distancing from the global financial markets, technological backwardness, low productivity and low quality of governance.
"We faced a problem of technological backlog of Russia from the world. And this, in my opinion, the most serious challenge that we face in the next 10-15 years. This means that our economic potential and the decline in citizens ' standard of living, because we will lose markets, we will not participate in these new markets. We have the problem of reducing the defense potential and a threat to the sovereignty of the country, if we do not become a technological power. I have to say that even the military experts in our group say today – technological challenges to Russia much more than the geopolitical and military", – said Kudrin.
We will remind, the Kremlin recognized the danger of new US sanctions for Russian energy.
Comments
comments