The Kremlin said that Savchenko is the Russians, who have long been freed from captivity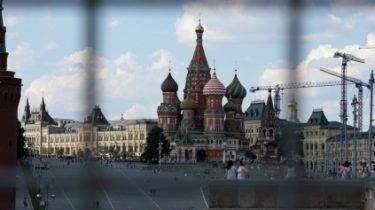 The Kremlin said that Savchenko is the Russians, who have long been freed from captivity
© Reuters
It is noted that some individuals have no relation to the situation in the Donbas.
According to the official representative of the MFA of Russia Maria Zakharova, the lists of prisoners released by the people's Deputy Hope Savchenko, there are many Russians that have already been released. This reports the press service of the foreign Ministry of the Russian Federation.
Read more: Peskov told, what is Moscow going to do with the "lists Savchenko"
"According to our data, the information of Nadiya Savchenko is very approximate. In the lists that we have seen, there are many Russians that have already been released. Also there were names of people whose cases are purely criminal background and nothing to do with the situation in the Donbass", — said Zakharov.
Read also: Savchenko plans to publish another list of prisoners to exchange
Earlier, Savchenko has published the lists of prisoners detained Ukrainians and the separatists. Note that the publication of the lists had a mixed reaction in society. According to the former captive of the Kremlin, the publicity of this information will speed up the process of exchange of prisoners, while the security service and the participants of the Minsk process believe that such actions destroy all the efforts of official negotiations.
In addition, according to the representative of the Secretariat of the Verkhovna Rada Commissioner for human rights Michael Chapligin, action Savchenko violates the law on the special order disclosure of military information. In this regard, against Savchenko can be violated criminal proceedings.
Comments
comments