The national Bank will discuss the state of the currency market and its stabilization 17 Jan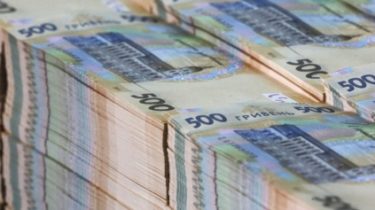 The national Bank will discuss the state of the currency market and its stabilization 17 Jan
© UNIAN
Exchange offices and banks main currency on the hryvnia and a half more in the sale: dollar – more than 28 UAH, Euro – more than 30 UAH.
The Board of the National Bank of Ukraine January 17 and will hold a meeting to hear information of the Board of the NBU on the currency market, as well as suggestions for its stabilization.
This was stated by the Chairman of the NBU Council Bohdan Danylyshyn, UNIAN reports.
"The Board of the National Bank monitors the situation and provides recommendations to the NBU Board for operational decisions", – noted he.
According to him, the situation in the foreign exchange market repeated the last few years, and key factors affecting exchange rate is the seasonality of pre-Christmas payments of the government, as well as a significant amount of VAT refunds and the recovery of consumer demand.
"At this point, the level of the exchange rate – the weighted average per annum rate, which were laid in the calculation of the budget – has not changed (weighted average annual rate – 27,2 UAH/USD.)", he added.
See also: the exchange began to put "space" exchange rates
We will remind, at the national Bank explained why falling hryvnia and how it saves. For the sake of the hryvnia rapid fall from a national Bank conducting an auction for the sale of $ 100 million. The hryvnia depreciated steadily from the beginning of 2017.
Comments
comments