To know the extent of Russian intelligence in the U.S. Senate will investigate the intervention of Russia in election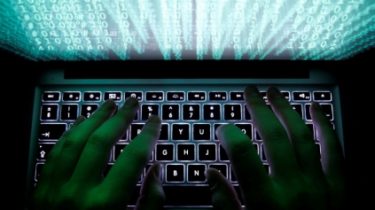 To know the extent of Russian intelligence in the U.S. Senate will investigate the intervention of Russia in election
© Reuters
To publish the findings in public and private reports.
The intelligence Committee of the U.S. Senate will conduct its own cross-party investigation of RF interference in the presidential elections in the United States.
About it reports Reuters, citing a joint statement by the head of the Committee of Republican Richard Barr and Democrat Mark Warner.
"We believe that it is essential to have a complete understanding of the extent of Russian intelligence activities affecting United States," — said in a statement.
Senators intend to interview senior officers of the administrations of outgoing President Barack Obama and his successor, Donald trump, and also to study the intelligence on the relationship between Russia and "private political campaigns".
The conclusions of the intelligence Committee will publish in open and classified reports.
Read also: US Intelligence does not exclude the influence of Russia on elections in dozens of countries
We will remind, in the end of 2016, the US imposed new sanctions against Russia in connection with cyber attacks that affected the election of the President of the United States.
In the list of sanctions – the head of the Main Directorate of the General staff of the armed forces (GRU) Igor Korobov, his deputies Vladimir Alekseev, Sergey Lisunov and Igor Kostyukov, and hackers Bilan, Alexey and Evgeniy Bogachev.
In addition, the US has expelled 35 Russian diplomats and their families. Also, the U.S. government shut down two of the Russian diplomatic mission in new York and Maryland on suspicion of espionage.
Previously, the CIA said that Russia is deliberately carried out attacks during the election race, to help Donald Trump win the election, not in order to undermine the credibility of the electoral process of the country. In the investigation established the identity of those who were closely associated with the Russian government and WikiLeaks leaked thousands of messages of Democrats, including mail to the Chairman of the election campaign of Hillary Clinton.
The Chairman of US National intelligence said that Russia is a threat to the national interests of the States
TSN. 19:30
5 Jan, 21:02
Add to favourites
Russia is a threat to the national interests of the United States because of the aggressive cyber program, said James Clapper before the armed services Committee of the U.S. Senate. He stressed that the Kremlin's meddling in the American presidential elections – unprecedented. But said: to answer they can not only sanctions.
Comments
comments