In the Ministry propose to reduce the insurance period for retirement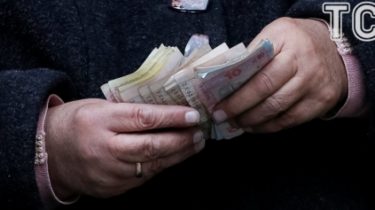 In the Ministry propose to reduce the insurance period for retirement
© Reuters
We are talking about how to reduce insurance this figure to 15 years.
The Ministry of social policy of Ukraine proposes to reduce the insurance length of service for retirement at the age of 15 years as of January 1, 2018.
This will allow 30% of citizens qualify for a pension, reported the press service of the Ministry with reference to the head of Andriy Reva, UNIAN reports.
"If you had asked at the time of retirement, for the time "b" was taken on 1 January 2021 – a requirement to receive pension potential retired on that date must have at least 20 years of insurance experience, with a total of – 30 years, whereas only 8% of Ukrainians could claim a pension. Now we are talking about how to reduce insurance this figure to 15 years, but on January 1, 2018, and then 30% of the citizens will be able to claim a state pension" – quoted by Reva Ministry of social policy.
See also: 12 problems for Ukraine from the IMF: the land market, the monetization of subsidies and raising the retirement age
The Minister of social policy noted that such a period is selected to "all the young began to pay contributions, and the older started to tidy up your picture pension insurance with payment of single social contribution".
We will remind, since New year according to the law "On compulsory state pension insurance", the system of calculating pensions have changed. So on the 1 January 2017 start funded system of pension payments: every Ukrainian under the age of 35 years will begin to pay a portion of their salary to future old age. Such contributions are accumulated in individual accounts to make use of them will be possible only after retirement. During five years (from 2017 to 2022) contribution rate will gradually increase from 2% to 7%. In the future this percentage will remain unchanged. For the year it is planned to attract about 5 billion hryvnia.
Comments
comments