The state property Fund for privatization sends two very valuable agricultural enterprises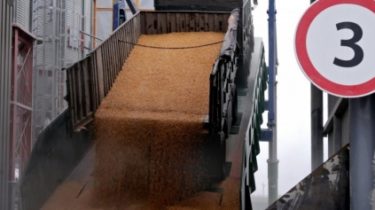 The state property Fund for privatization sends two very valuable agricultural enterprises
© UNIAN
List for sale – "Agrarian Fund" and "State food and grain Corporation of Ukraine".
Two state of the company "Agrarian Fund" and "State food and grain Corporation of Ukraine" sent to the privatization.
The corresponding decision was accepted the state property Fund of Ukraine, transfers "Interfax-Ukraine".
The initial cost of fixed assets "Agricultural Fund" on September 30, 2016 was 7.4 million UAH, the residual is 4.3 million. This company was established in the spring of 2013 by government decree. Its authorized capital amounts to 5 billion UAH. The previous leadership of the Agrarian Fund placed in the accounts of "Brokbiznesbank" more than 2 billion UAH, "Radical Bank" – UAH 300 million. However, due to the bankruptcy of financial institutions, the money has not returned.
Initially, the initiator of the transformation of the Agrarian Fund PJSC was organized by the Ministry of agrarian policy and food, citing the ability of the Fund to attract non-budget funds and investment projects in the agricultural sector.
The initial cost of fixed assets "State food and grain Corporation of Ukraine" amounted to 981,9 million UAH, residual – 654,7 million.
SFGCU established by the government of Ukraine in August 2010. It includes an extensive network of branches – linear and port elevators, mills, feed mills and cereal plants. A total of 53 units-a branch of SFGCU may store 3.75 million tons of grain. Including the total capacity for handling export of the Odessa and Nikolaev ports amount to about 2.5 million tonnes of grain cargo per year.
The Corporation in 2012, agreed with the Export-import Bank of China on provision of a loan of $ 1.5 billion, proceeds of which would be used for the purchase of grain for their exports according to trade agreements with China. A statement from the Chinese side, according to the contract, for up to 15 years, made the Chinese national Corporation of machine industry and General Contracting (its empty). It was assumed that in the future, the Chinese side will allocate $ 1.5 billion for projects of irrigation and development of grain logistics.
Note that in the Memorandum on cooperation between Ukraine and the IMF recorded that Kiev is obliged to send these two, as well as other state-owned companies for privatization.
Comments
comments