In Kropyvnyts'ke judge promised probation the manufacturer of the drug for 3 thousand dollars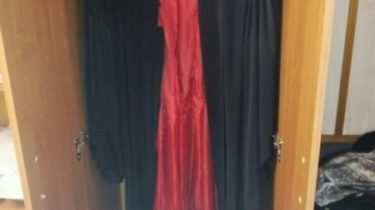 In Kropyvnyts'ke judge promised probation the manufacturer of the drug for 3 thousand dollars
Money
Today, 13:03
1 of 3

© Press service of the SBU

1 of 3

© Press service of the SBU

1 of 3

© Press service of the SBU
© Press service of the SBU

© Press service of the SBU

© Press service of the SBU
The intermediary cases were made by the lawyer.
Judge Kirovohrad district court was detained for a bribe in three thousand dollars.
It is reported, the security Service of Ukraine.
The judge through the intermediary – the lawyer demanded money for the adjudication with "conventional" punishment for production of drugs previously convicted.
The judge and the lawyer was detained during receiving a bribe.
Currently open criminal proceedings, sets out all the circumstances of illegal activity of the judge and his accomplices.
See photos: In the Ternopil region on a bribe in 30 thousand hryvnias got burned the chief Executive service
We will remind, in Kiev beat a senior judge who was detained for a bribe of 16 thousand dollars. Yesterday the Prosecutor General Yuri Lutsenko reported that the judge is detained for a bribe of 16 thousand dollars. For the right solution the entrepreneur is paid in two stages. It was during the handover of the last 10 thousand Golovatjuk and caught. According to the Prosecutor General's office in the near future, judges must choose a measure of restraint. In the photo, which was uploaded by the public Prosecutor, the detention process seems to be quite peaceful. Where the bruises came from law enforcement authorities do not explain.
Comments
comments