Women explained why they like sex lesbian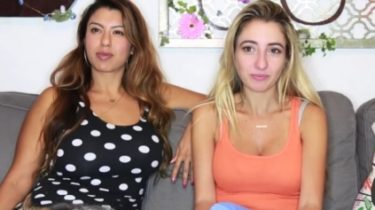 Women explained why they like sex lesbian
© YouTube
Women to submit own pleasure is easier to observe the female body, not male.
According to statistics, women who identificeret themselves as heterosexual individuals, while viewing erotic films prefer lesbian porn. It is reported The Huffington Post.
See also: the Philippine Government has blocked access to the biggest porn sites in the country
In this regard, one of the most popular lesbians on YouTube Ariel Scarcella gathered heterosexual women to discuss why they watch films for lesbians.
It turned out that there are a number of reasons, but the main ones are the process of getting pleasure and the very nature of sex between women.
"For women, it is much easier to imagine yourself while getting pleasure when her attention is focused on the female body, and in the lesbian porn of these two women," said Scarcella.
"And, as a rule, sex is more sensual than the one in which a man appears," she summed up.
See also: To meet the needs. Japan opened the room to view porn in virtual reality
Also, according to another girl, pleasure from watching lesbian porn is and aesthetic. As another source of enjoyment is the contemplation of the beauty of female bodies.
Earlier, the sex-blogger spoke about the experience of sex with a doll robot, which is designed for women. According to her, intercourse with a machine almost indistinguishable from actual sex with a man.
Comments
comments