In the Parliament want to increase the responsibility for the propaganda of the aggressor state after the scandal with the STB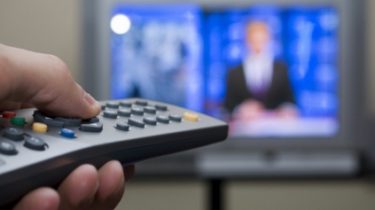 In the Parliament want to increase the responsibility for the propaganda of the aggressor state after the scandal with the STB
© flickr.com/flash.pro
MPs are preparing accordingly.
MPs are preparing an amendment to the law banning the propaganda of the aggressor state and its authorities, which would strengthen the prohibition on live entertainment. This was announced by the Chairman of the Verkhovna Rada Committee on freedom of speech and information policy Victoria syumar.
The Chairman of the relevant Committee noted that to date in the Ukrainian legislation there is a gap, which is that the prohibition of propaganda of the aggressor state and its authorities does not apply to entertainment TV shows, what is the TV product, circulated recently on the STB, which has caused mass outrage.
At the same time syumar noted that while it is not necessary to raise the issue of deprivation of channel licenses.
"We have this space (the law) will try to close. Because de facto on violation of the law is difficult as of now to say. But I think we need to fix it and introduce it as legislation. The channel apologized, and now the Council just adequately react to this. If we make the amendment (barring propaganda organs of the aggressor state on the entertainment TV shows), and we are now preparing, then it would be a completely different story," – said syumar.
Recall, January 15 Ukrainian TV channel STB showed the episode of the program "Battle of psychics" with the participation of the Russian military. One of them admitted that they had fought on the Donbass. The specified program removes the Russian channel TNT. The program was attended by six men dressed in camouflage uniforms without insignia.
Subsequently, the Chairman of the Board of JSC "international Media Centre – STB" Vladimir Borodyansky said the decision to stop running the program "Battle of psychics" production of the TV channel TNT and to lay off employees, which allowed the program to air. The national Council of Ukraine on television and broadcasting at its meeting on 19th January to consider the case and give it a rating.
Comments
comments