MPs did not have enough votes to increase their salaries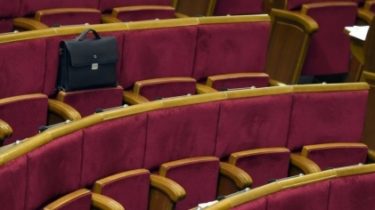 MPs did not have enough votes to increase their salaries
© UNIAN
Rada has not supported the estimates for Parliament in 2017.
Deputies of the Verkhovna Rada did not accept the estimates of Parliament for 2017, which was supposed to increase salaries of MPs almost 26 thousand hryvnias.
The corresponding decree №5573 received the required number of votes (226 – approx.ed.) therefore, is rejected, writes UNIAN.
In turn, the speaker of Parliament Andriy Parubiy has said he believes "raising wages in part of the MPs excessive".
In this regard, he proposed to amend the resolution changes, according to which the salary of MPs increased from 20 minimal lows, and 15.
"But we could increase Fund associates and advisors of people's deputies", – said paruby, but its version in the Parliament was also not supported.
Note, also gained the necessary 226 votes a proposal to adopt a resolution on the estimates of BP without the item on increase of salaries of MPs.
We will remind, according to the decision of the Committee on the budget, which was adopted on 7 December last year, the salaries of MPs in 2017 may be increased to 25 920 hryvnia ordinary member of the parliamentary Committee or Commission and 32 000 hryvnia from the Chairman of the Verkhovna Rada.
Comments
comments