"Not propaganda": Avakov instructed the guards to end the occupation this year's border in the Donbas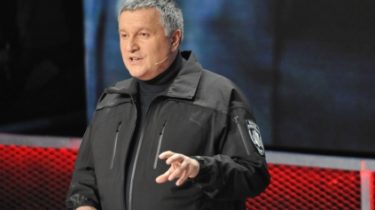 "Not propaganda": Avakov instructed the guards to end the occupation this year's border in the Donbas
Arsen Avakov© Dnia
He said that the capture of the border control will not be a long-term mission.
The main task of border guards in 2017 is fully prepared to take the state border in Donbas under control.
This was stated by interior Minister Arsen Avakov, reports the press service of law enforcement agencies.
Read also: Donbas during the battle of the ATO forces eliminated 12 militants
"In 2017, the task is to reach an internationally recognized state border of Donbass, but in the future — and Crimea. This process will be to engage the police guards, judicial authorities, but first leaving the border," – he said during the Board service.
"It's not my propaganda statement or some kind of obsession. This is the reality we will soon face and the government should rely on your willingness to take decisive action and commitment to this process," he added.
Avakov also said that it will be a long-term mission, after the development of the plan and the establishment of the task for two weeks it will be necessary to provide control over the state border.
Earlier, the Deputy Minister for the occupied territories and internally displaced persons Georgy Tuka said that the liberation of Donbass from militant should begin in the fall of 2017, the year.
Comments
comments