Poroshenko and head of China at Davos agreed to exchange visits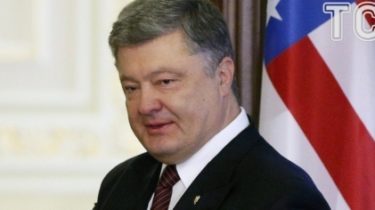 Poroshenko and head of China at Davos agreed to exchange visits
© Reuters
XI supported the territorial integrity of Ukraine.
At the world economic forum in Davos, a meeting of the President of Ukraine Petro Poroshenko and Chairman of the people's Republic of China XI Jinping.
"We are interested in expanding political and economic cooperation between Ukraine and China", – said Poroshenko.
XI Jinping stressed that China supports the territorial integrity and sovereignty of Ukraine and the Ukrainian people. An agreement was reached concerning the continuation of cooperation between the two countries for the sake of maintaining peace and stability at both the regional and global levels, including in the framework of the UN Security Council.
The two leaders called for intensifying economic cooperation between Ukraine and China. It was agreed to hold the 2017 meeting of the Ukrainian-Chinese intergovernmental Commission on cooperation, in addition to the Ukrainian delegation was invited to the forum which will take place in China, and the leaders agreed to intensify political dialogue at the highest level. The parties agreed on the exchange of visits, the timing of which will be agreed through diplomatic channels.
Recall that in Davos today opened the world economic forum. In Switzerland, arrived on the eve of the representative of the Ukrainian delegation headed by the President.
Economic forum in Davos, Switzerland begins its work
TSN. Wounds
Today, 08:57
Add to favourites
The night before in Switzerland has already arrived, the Ukrainian delegation headed by the President of Ukraine. After a few hours of Petro Poroshenko will meet with President of China XI Jinping. Also scheduled his meeting with the head of the International monetary Fund, President of the European Parliament, head of the UN and businessmen.
Comments
comments