Sunny Dominican Republic and frosty Iceland. MPs told, where did you go on vacation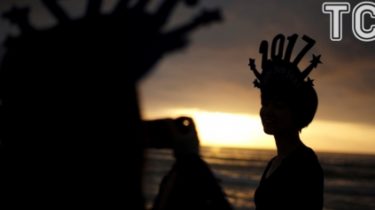 Sunny Dominican Republic and frosty Iceland. MPs told, where did you go on vacation
Illustration© Reuters
Didn't find the means to travel abroad.
MPs after the recess, which lasted more than a month, do not hurry to tell me where you managed to sunbathe during this time.
As reports from Parliament, the correspondent of TSN, the geography of holidays MPs has spread to the United Arab Emirates, Dominican Republic, Morocco, Germany, Canada and the like.
"I was where I always am, in Canada with his family, and I flew to the Dominican Republic, at a cost of 4 thousand dollars", – said the faction Dmitry Dobrodomov.
"Didn't go anywhere, repairs done in the house and the picture painted," says the MP "popular front" Tatiana Chornovol.
The people's Deputy from "Batkivshchyna" Alena Shkrum used the break to realize a dream: "I had a big dream to go to Iceland, and I was in Iceland. A thousand dollars max pulled all costs."
From holidays MPs have returned not only with a tan, but with the extra pounds and pledged to lose weight in the near future.
Sunny Cuba, exotic Morocco and snow-covered Iceland – where the rest of the deputies
TSN. Wounds
Today, 13:23
Add to favourites
Arab Emirates, Dominican Republic, Morocco, Germany, Canada, Iceland – this is not a complete list of places where the rest of the MPs during the winter holidays. By the way, vacation in the Dominican Republic costs from 4 thousand dollars. What mood people's deputies came to the session hall has managed to boast Daria Happy.
By TSN correspondent Darya Happy
Comments
comments