The sanitary and epidemiological service checked the smog over Kiev on the content of harmful substances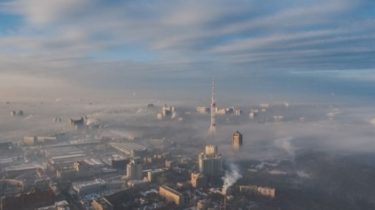 The sanitary and epidemiological service checked the smog over Kiev on the content of harmful substances
© facebook.com/Максим Cadimec
Every hour there is corresponding measurements.
State sanitary and epidemiological service together with laboratories conducts hourly measurements of the content of harmful substances in the air of the capital. This was reported by the chief sanitary doctor of Kiev Oleg Ruban.
As the doctor TSN, such a haze that we see almost on all Ukraine, is dangerous because it may be an increased concentration of waste products that accumulate in the lower atmosphere and moving to the top. So people feel the products of combustion, burning smell, other odors. Now in the capital there is no reason to worry.
"Today we hourly monitor the condition of the air in Kiev. I can say that now the excess of maximum permissible concentrations it is for sulfur dioxide is almost fixed. But really in the morning, during the formation of this smog was recorded some excess of two to three times, but this is typical for big cities. Unfortunately, in all large cities could have turned into a chronic disease," – said Ruban.
This is a natural phenomenon dissipates when the temperature changes, the wind. All changes of civil service promised to inform the residents.
Kiev tightened the smelly smog
TSN. Wounds
Today, 13:20
Add to favourites
About the smell of burning and suffocation, the people began to write in the social networks even the night before, by morning the Network was full of thousands of reports of strange smoke. To hide from the smell and could not at home. The smoke got into the apartment through cracks in the Windows. Among the probable causes called fires, but the rescue assured us the last day was just 14 fires, which is considerably less than usual in the capital.
Comments
comments