Protect big cats: the Network is gaining popularity group, which saved more than two hundred animals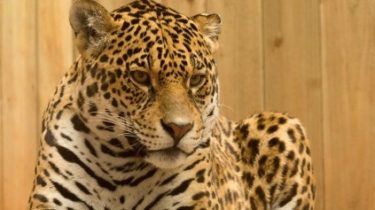 Social network Facebook is gaining popularity , a group called The Black Jaguar-White Tiger Foundation.
According to the information on the page is a non-profit organization whose purpose is to save as many animals in need. For example, they suffered from unfortunate circumstances, such as life in circuses, captive breeding, and also from people who keep cats as Pets. Thus, the organization wants to provide these animals the best food and medical care, and a life of love.
See also:
In Chinese zoo in front of visitors, the tiger ripped the man
In addition, as organizations quote the words of Jacques Cousteau, who said, "You only protect what you love". Thus, the organization with the help of video and photo wants to bring their ideals to other people.
Importantly, The Black Jaguar-White Tiger Foundation wants to continue to work with the Mexican government to pursue changes in legislation to protect all kinds of animals in Mexico, and also inspire countries around the world to join such initiatives.
"We also believe that within a few years of work that we carry out together with all the people that are currently working very hard to protect our planet, we will be able to regain their lost populations of lions, tigers and leopards living in Africa and Asia, and perhaps we can help to increase the number of these species," says the group.
It is noted that now with the help of faithful friends around the world, the Foundation has rescued and cares for more than 240 large cats, including jaguars, tigers, leopards, lynx, lions, pumas, and many others who have suffered from life in circuses, zoos and breeders, legal and illegal. The Fund has saved more than 20 dogs, mostly from the street.
On his page in Facebook, in particular, the Foundation publishes a variety of videos and photos with the big cats. Many of them plays the caretaker and hugging animals.
Recall that in Chinese the zoo of the city of Harbin for some unknown reason, got fat Amur tigers. The extra weight prevents them to jump and have fun, so they just waddle from side to side. The organization for the protection of animals argue that these cats are ill.
Comments
comments