For the last two years in Ukraine has opened 56 new plants. Card companies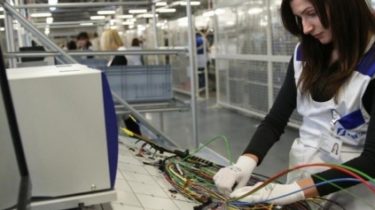 In 2015-2016 in Ukraine has opened 56 new plants. Among them – solar power.
"The economic recovery is not just statistics. The 4.7% GDP growth in the fourth quarter (2016) is also due to the fact that new enterprises are being set. The figures indicate that the process has begun. 56 new factories opened in Ukraine, starting in 2015," wrote Prime Minister Vladimir Groisman on Twitter.
The Prime Minister also noted that during the meeting on supporting the production of special cargo automotive vehicles in Ukraine "discussed plans to meet the needs of public institutions in the supply of domestic Ukrainian special cargo automotive equipment. Need a quality system to stimulate domestic production and system including the steps we will restore the Ukrainian economy. Instructed Stepan Kubiva (first Deputy Prime Minister, Minister of economic development and trade) and the National Committee on industrial development to develop a system of incentives for industrial production in Ukraine. For me it is important to maintain localization. All the equipment that we purchase has the most to be made at the Ukrainian enterprises. It is important that all machines, parts from up to 60% or higher was produced at Ukrainian enterprises. This is the work of people and wages."
Earlier the President of Ukraine Petro Poroshenko announced the construction of a factory of auto parts in Ivano-Frankivsk region.
Comments
comments