Mothers and wives of the prisoners came to support the participants of the blockade in the Donbass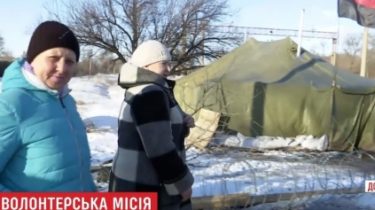 Wives and mothers of prisoners of war was supported by the participants of the blockade of trade routes from the occupied part of Donbass. Women came to Torick, where activists blocked railway communication with Gorlovka, said in the story TSN.19:30.
Understanding relatives of the prisoners found the requirement to stop trading until the return from captivity of all Ukrainians. "We believe if coal can negotiate, why not negotiate for the lives of our children? People's lives should be the priority of any politician, any President," explains the prisoner's wife Natalia Gerasimenko.
Comments
comments