During the first meeting with Klimkin, foreign Minister of Canada Chrystia Freeland spoke Ukrainian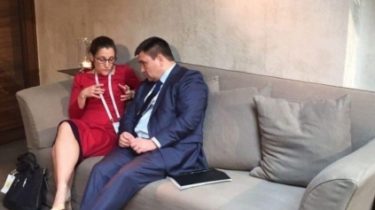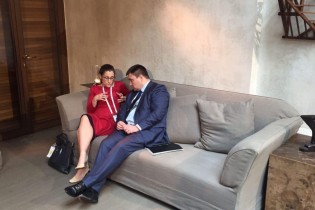 On Saturday 18 February, took place the first meeting of heads of foreign ministries of Ukraine and Canada's Pavlo Klimkin and Christi Freeland.
This reports the press service of the foreign Ministry of Ukraine.
So, the foreign Ministers exchanged views on prospects of trade between Ukraine and Canada after the entry into force of the agreement on free trade.
See also:
Policies with Ukrainian roots has officially led by foreign Affairs Canada
In addition, Klimkin informed the Freeland about the situation in the Donbass, including the recent worsening in the Ukraine caused by the Russian military and Russian-backed militants. Klimkin reported about human rights violations in Russia-occupied Crimea.
Freeland, in turn, assured the full support of the Canada Ukraine in the context of Russia's aggression against our country.
Also during the meeting the sides discussed issues of Ukrainian-canadian bilateral cooperation.
See also:
Shock to the genitals and rape. The UN was shocked by the data on sexual violence in the Donbas and Crimea
Political Director of the foreign Ministry of Ukraine Alexei Makeyev in his Twitter said that the negotiations were carried out exclusively in the Ukrainian language.
In addition, Pavlo Klimkin met with Minister of foreign Affairs of Sweden Margot Walstrom. During the meeting also discussed the situation in the Donbas. In addition, discussed cooperation of Ukraine and Sweden in the framework of the UN Security Council, currently chaired by Ukraine.
See also:
Poroshenko met with Polish President Duda: emphasized the preservation of sanctions against Russia
"Margot Walstrom assured his Ukrainian counterpart in the immutability of the further support of Ukraine by Sweden, the territorial integrity and sovereignty of our state. Sweden in the future will strongly condemn the aggression of Russia against Ukraine and will do everything possible to maintain unity among the countries-EU members at the condemnation of the aggressive policy of the Kremlin", — said the foreign Ministry of Ukraine.
We will remind, the agreement on free trade between Ukraine and Canada was signed in July 2016 during the visit of Prime Minister Justin Trudeau. The agreement involves the abolition of 98% of trade restrictions and customs duties in mutual trade.
15 February, the document was ratified by the lower chamber of the Parliament of Canada. The Ministry hopes that the Ukrainian Parliament will ratify the agreement in the coming weeks.
Comments
comments