The Ukrainian foreign Ministry issued a sharp criticism of recognition by Putin "passports" militants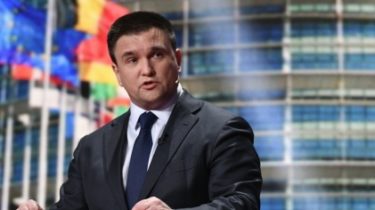 The Ministry of foreign Affairs of Ukraine gave a sharp estimate of the decree of the President of Russia Vladimir Putin on the recognition of "documents" and "passports" that give the militants in the Donbas.
"Ukraine strongly condemns and does not recognize the adoption by the Kremlin decree on the recognition of the so-called documents issued on the territories of separate districts of Donetsk and Lugansk regions of Ukraine. This, de facto recognition is controlled by Russia in the occupied Ukrainian territory of Donbass as illegitimate authorities. The Russian side once again violates the sovereignty and territorial integrity of Ukraine, its international obligations, fundamentally violates the Minsk agreement. Call on our international partners to increase pressure on Russia with the purpose of strict implementation of the Minsk agreements and to return to the Kremlin in the international legal field," – said in an official statement the foreign Ministry of Ukraine.
See also:
Poroshenko reacted to the recognition by Putin "passports" militants
Meanwhile, the Minister of foreign Affairs of Ukraine Pavlo Klimkin, who took part in the negotiations Norman Quartet, noted that the official recognition by Russia of the documents issued by militants in the occupied territories of Donbass, is evidence of a deliberate escalation of the conflict in the East of Ukraine, both military and humanitarian.
Comments
comments