Gas in Europe has become cheaper than the Russian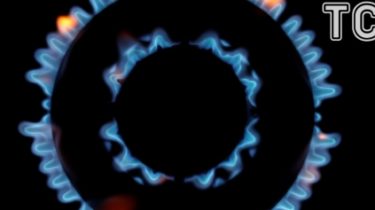 On spot platforms of the European market decreased cost thousands of cubic meters of gas to $ 200. This occurred due to the onset of spring weather.
On the site of the British National Balancing Point (NBP) on Tuesday, February 21, trading closed at 45.5 pence per therm ($200 per thousand cubic meters), whereas only 4 Feb quotes here has soared to two-year high at 60.9 pence (270 dollars). Such data results in the "Interfax-Ukraine".
The main European platform, the Dutch TTF, the price dropped to $ 193. And to the nearest Russian spot platform in the Austrian Baumgarten gas Wednesday is 204 dollars.
The estimated selling price of gas to Russian "Gazprom" outside of the CIS for February is 204 dollars per thousand cubic metres (was $ 198). Such data results the Federal Antimonopoly service of the Russian Federation.
See also:
The Ukrainian market of liquefied natural gas came in firms that lead to Medvedchuk and "Roshen" – media
In the previous six months, "Gazprom" thanks to low cost of increased physical volume of exports, buyers are willing to chose a cheaper Russian gas. Now, experts predict, will switch to European.
The seasonal trend suggests that prices on the spot market will decline, while the price of the contracts, "Gazprom" will continue to grow. This will make supplies from Russia less attractive than in previous months.
In Europe now the season of gas extraction from underground storage facilities. Inventory levels fell to 31% of their maximum capacity (in percent this is the lowest level in a decade on this date), whereas a year ago at the same date was 47%, a reversal from a net upload to net selection was on the mark of 35.16%. To pump gas into storage in Europe will begin after the heating season in late spring and summer.
Recall, Ukraine for more than a year buys gas in Russia.
Comments
comments