"Peace plan" for Ukraine Artemenko considers himself Ukrainian tramp — NYT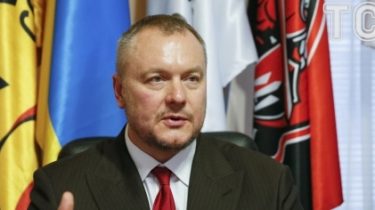 Every day a growing number connected with Russia of the questions that President Trump urgent should shed some light.
This is stated in the editorial "Ukraine and the shadow freelancers", published on the website of the newspaper The New York Times.
The newest associated with the personal lawyer of the President, Michael Cohen, and his collaboration with little-known Ukrainian opposition Deputy of Russian origin, a new Yorker who made a business deal with trump. The three men prepared a peace plan for Ukraine, which Cohen then delivered to the office of Michael Flynn, a national security adviser who was fired a few days later.
See also:
The administration trump did not receive a "peace plan" for Russia and Ukraine – Business Insider
In this, perhaps, there is nothing illegal, and there is no evidence that the plan saw trump or any of his team on international Affairs. But, amid all the troubling questions around the relations between Russia, trump and his associates, this secret plan has raised a number of new issues about who else can stand behind it and why. It is not enough just to pretend (like trying these three) that their motivation was the desire to end this horrible war.
In fact, the plan calls to make in Ukraine a referendum on the surrender of the Crimea is leased by Russia for 50 or 100 years, and stop providing Russian support for the separatists in Eastern Ukraine, and Amnesty for most of them. Theoretically, this plan could become the basis for learning to solve the impasse in Ukraine before Russia annexed Crimea in 2014, it was an agreement on a long-term lease of naval facilities in Sevastopol.
See also:
Artemenko with Medvedchuk and co. before the publication of the "peace plan" flew to Moscow — Lyashko
However, the question is, why all of this was done behind Kiev, the State Department and just about everyone else. The plan seems to have arisen from Andrey Artemenko Ukrainian MP and schemer who considers himself Ukrainian trump. He also claimed that he has evidence of corruption that can overthrow the President of Ukraine Petro Poroshenko.
Comments
comments