The NBU has defined the list of systemically important Trinity of the banking sector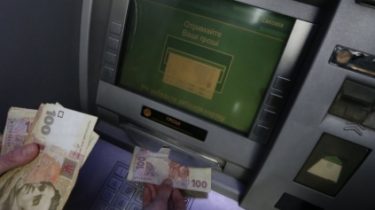 Systemically important to the economy of Ukraine in 2017 there are three Bank – "PrivatBank", "Ukreximbank" and "Oschadbank. They are all – state.
The appropriate list yesterday, February 23, approved by the Board of the national Bank.
These three banks were systemically important and in 2016. But "Privat" was the private, nationalized in December.
"The systemically important Bank – the term in the legislation of many countries, which determine the banks, bankruptcy or improper functioning of which might create systemic risks for the financial system. To systemically important banks, the NBU may apply stricter prudential requirements, in particular the increased liquidity and capital. This corresponds to the generally accepted world practice. The status of systemically important defines a special regime of supervision over the Bank", – explained in the national Bank.
Meanwhile, the head of the NBU Valery Gontareva said that the regulator is preparing a script for a "rainy day" because of the freezing of coal supplies from Donbass and reduce foreign exchange earnings from exports.
Comments
comments