How much does EU citizenship and the pension Fund, kolorystyka you without a penny – today in the program "Groshi"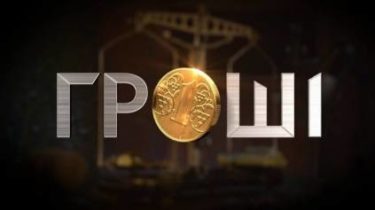 Today at 23:00 the program "Groshi" will show a new series of sensational stories for the viewers of channel 1+1.
Will release the program with an investigation of current topics of today – the emigration of Ukrainians. Journalists of the program "Groshi" learned about all the options for obtaining citizenship of the EU and how much it costs for a foreign passport, if it is to officially and how much you can buy a passport illegally.
The second topic will be the investigation of a new method of rental housing in the capital. In particular, the authors of the story tells how the students of Kyiv universities live in a nice apartment, located in the best areas of the capital, paying high rent and utilities at the expense of sexual services. The journalists talked with the girls and learned the details of this rent.
Also "Groshi" not paid attention to the incident in the Zaporozhye region, where one of the employees of the local Prosecutor's office caught on drug use, after which the public Prosecutor has charged to check prosecutors of drug addiction. The journalists of the program gave prosecutors an unexpected rapid test, the results of which viewers will see in the program.
Another theme of "Pennies" will be investigating the activities of private pension funds and schemes by which companies are cheating the citizens. On the example of one of these funds, the journalists will show a scheme according to which the most funds, and will tell you how to protect yourself from fraud.
In addition, the "Groshi" reveal the details of the abduction of children. In Ukraine, the cases of abduction of children on playgrounds, in shops, on the way home from school. Journalists have conducted a social experiment in which he tried to find out how aware the children if they know how to act in these situations and how the adults react to what is happening. "Groshi" tell me how in the form of fun games to teach their children the main rules of behavior in a situation when trying to lure strangers.
On this and the other learn in the program "Groshi" today at 23:00 on TV channel 1+1.
Comments
comments