Tobacco monopoly "Tedis Ukraine" complained about the seizure of accounts and goods worth UAH 1 billion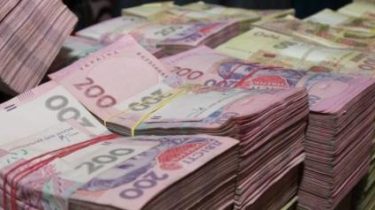 The company a monopoly of tobacco products "Tedis Ukraine", which is suspected of tax evasion and the withdrawal of billions of hryvnia abroad, in particular, for financing of terrorists on Donbass, announced the arrest of Bank accounts and seizure of goods, an estimated value of over 1 billion UAH.
This is stated in the appeal of foreign owners of a significant share of the Ukrainian company "Tedis Ukraine" Richard Duxbury and Richard Dorian Fenhalls.
"On March 31, 2017 from the company's management, we learned that without exception, all Bank accounts TEDIS Ukraine were arrested and were seized item, the estimated cost of which exceeds 1 billion UAH", – they said.
According to them, it virtually paralyzed the activities of the company.
"If this situation continues, it will affect the business, its commercial partners, the welfare of its employees and, ultimately, on our investment", – added in "Tedis Ukraine".
In addition, the company's management noted that this could be a serious negative signal to all foreign investors who invest their capital in the Ukrainian economy.
"We urge You, Mr. President, to restore a fair balance of interests between business and government, so that the company TEDIS Ukraine managed as soon as possible to restore its activity for the benefit of all stakeholders," he stressed.
Besides Richard Duxbury and Richard Dorian Fenhalls appealed to Prosecutor General Yury Lutsenko, Minister of internal Affairs Arsen Avakov, and the President of Ukraine Petro Poroshenko with the aim of protecting the interests of foreign investors and their businesses in Ukraine.
"From the beginning of 2016 the company TEDIS Ukraine is under pressure from different authorities, which greatly complicates its operations. Chronology and methods of investigative actions serious violations of the legitimate rights of the company TEDIS Ukraine and its owners. Recent events hamper the execution by the company of obligations before partners, in particular international ones, and, as a consequence, will lead to a shortfall of budget tax revenues. By approximate calculations, every day of downtime the company entails the loss of 25 million UAH of budget revenues," – said the company, adding that now "Tedis Ukraine" and returns to the operation in the normal operating mode, also resumed a full service.
We will remind, on March 31 morning, the General Prosecutor's office began searches in the Antimonopoly Committee. Prosecutor General Yury Lutsenko reported that the GPU and the military Prosecutor's office exposed the scheme particularly major tax evasion and illegal transfer of billions UAH abroad, including for the financing of terrorists on Donbass. As it turned out, the organizer of the deal is Russian tobacco businessman.
All the details of the scandal around the company, see the link: help the rebels and the trail of Yanukovych. What is known about tobacco monopoly Kesaeva "Megapolis"
Comments
comments