Russia is the White house declared the political isolation of Russia because of the support Assad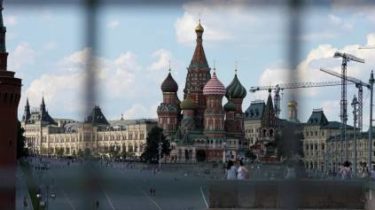 Russia's position on Syria has not found support in the world, the country was in political isolation on this issue.
This was stated by White house spokesman Sean Spicer, – informs Reuters.
"Russia is on the island, when it comes to support Syria," said Spicer.
He added that in the specific case there is no doubt that Russia is isolated because she has joined such countries as North Korea, Syria and Iran.
"It is not the group of countries with whom you want to communicate. With the exception of Russia, it's all just such a state", – concluded the Spicer.
See also:
The Pentagon argues that relations with Russia will not leave from-under control
Recall that RF, which is the patron of the Assad regime, helping him to hide the facts regarding the use of chemical weapons against civilians in Syria.
This was discussed during a briefing of senior White house officials.
"We have information that confirms that the staff associated with the programme of chemical weapons (in Syria – ed.) was at the airport shirt at the end of March by preparing for this attack," said one of the officials.
She noted that the U.S. intelligence community continues to assess whether knew Russia about the preparation for the use of chemical weapons on civilians. According to her, the investigation on this issue continues.
Comments
comments