Pechersk court arrested the shares of "Ukrtelecom".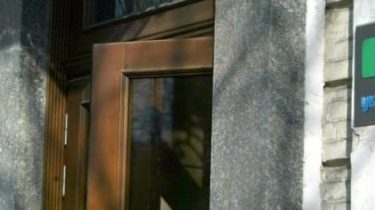 On 13 April the Pechersky district court of Kiev arrested the shares of "Ukrtelecom" and "Trimob", having satisfied the corresponding petition of the Prosecutor General of Ukraine.
About this Facebook said the head of GPU, Yury Lutsenko.
According to him, the seizure was part of production on the illegal allocation on the orders of ex-President Yanukovych from the state budget of 220 million UAH and the privatization of 93% of shares of "Ukrtelecom" was understated by UAH 1.6 billion price.
"Today the Pechersky court to ensure public interest and indemnification has satisfied the petition of the GPU on the seizure of the shares of Ukrtelecom and Trimob, wrote the attorney General.
See also:
"Ukrtelecom" ceased to provide telephone services in the occupied Donbas
Earlier, Yury Lutsenko said that the telecommunication company "Ukrtelecom", owned by oligarch Rinat Akhmetov, was privatized by a Cyprus company is actually free. The head of the GPU said that the company in Cyprus paid a few hundred million hryvnia for the purchase of "Ukrtelecom". Then bail telecommunications company was a loan in one of the state banks of Ukraine. According to Lutsenko, resulting in a credit money is brought to the same company from Cyprus.
Comments
comments