"The state Duma" offer to grant political asylum to Ukrainians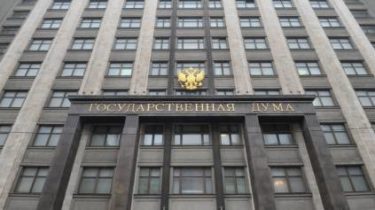 Illegitimate Russian "Duma" has a bill on the granting of political asylum to citizens of countries with which Russia has an agreement on visa-free regime, in particular, to Ukrainians.
According to "Medusa", the relevant bill was submitted for consideration the lower chamber of the Parliament Konstantin Zatulin.
According to the explanatory note of the document, now the Ukrainians can't rely on the shelter due to "events in Ukraine", though "the above restrictions do not correspond to the realities of today."
Besides Zatulin wants to change the system of legal regulation of political asylum, in particular, to set standards not by the decree of the President, and the Federal law "On refugees".
In addition, the Deputy proposed to remove restrictions on political asylum for citizens of countries "with the developed and settled democratic institutes in the field of protection of human rights".
We will note, according to Russian legislation, the decision on granting refugee status take migration authorities or diplomatic missions, and political asylum is granted by decree of the President of the Russian Federation. While it is known only about one such decree: in 1992, Boris Yeltsin gave asylum to a citizen of North Korea, Kim Myung-Se.
We will remind, earlier "state Duma" approved the holding of presidential elections in day of occupation of Crimea. Specific date in the bill is not specified.
Comments
comments