Former regions of Ephraim left the detention until the summer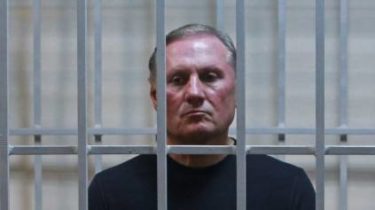 Starobilsk district court of Lugansk region extended the hearing of the ex-head of the faction "Party of regions" Alexander Efremov.
This is with reference to the decision of the court, reports UNN.
"The court finds it necessary to extend the period of detention (Alexander Efremov – approx.ed.) for 60 days, until June 12, 2017, inclusive," – said the chief judge.
As noted, the panel of the court came to the conclusion that the risks in respect of Ephraim has not decreased, and therefore granted the petition of the prosecution.
Recall that the GPU accuses Ephraim of committing a number of crimes, namely treason, committing a deliberate action to change the borders of the territory and the state border of Ukraine in violation of the order established by the Constitution of Ukraine, committed by a person who is a representative of the authorities, on preliminary arrangement by group of persons, which led to serious consequences, organizational and other assistance in the establishment and activities of the terrorist organization "LNR", the organization of capture of the building, which ensures the operation of public authorities (Luhansk regional state administration), and aiding in the capture of the building which provides the activity of bodies of state power of USBU in the Luhansk region.
Comments
comments