The losses of state-owned enterprises reached 82 billion hryvnia.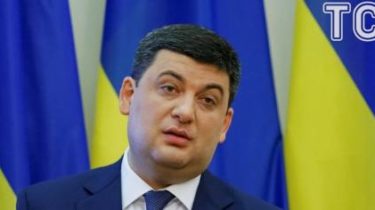 Losses of state enterprises for the year is 82 billion.
About this during his speech in Parliament said the Prime Minister Vladimir Groysman, reports "Economic truth".
"We must effectively approach to selling state assets that are inefficiently used. We have 3.5 thousand state enterprises, which are a source of inefficiency and corruption. Think about it, 82 billion hryvnias of losses, which bring these companies to the state. 50% of enterprises absolutely do not work and only 30% of this amount are profitable, 70% unprofitable", – said the Prime Minister.
Groisman once again announced a large privatization, which can't bring to life the last few years.
"We must walk the path that will allow effective use of state-owned enterprises through the public sale. This will give the opportunity to involve in the economy to invest billions, create new jobs, introduce new technologies and make Ukraine more competitive and strong," – said the head of government.
Meanwhile, the Ministry of economic development published report on results of work of 100 of the largest Ukrainian state-owned enterprises in the first half of 2016 and stated that they received 31.6 billion UAH of profit.
The Ministry earlier said that state ownership 3460 enterprises, of which only 1794. At the same time in the 100 largest state-owned companies accounted for 82% of net income and 86% of the assets of the state. The major assets are concentrated in the oil and gas sector (of the NJSC "Naftogaz of Ukraine"), transport (PJSC "Ukrzaliznytsia") and the power (NNEGC "Energoatom").
Comments
comments