SAP won an appeal in the case.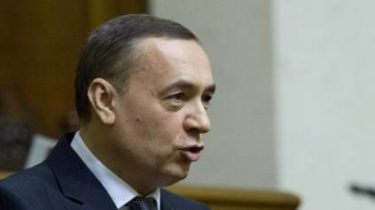 The Kyiv court of appeals reversed the trial court's decision on the duty to NAB to close the criminal proceedings against the former people's Deputy Nikolay Martynenko.
About this "Ukrainian truth" said the head of the specialized anti-corruption prosecutors Nazar Golodnitsky.
Answering the question about the meaning of the appeal and what further action SAP in Martynenko Holodnitsky said, "All is well".
See also:
The NAB investigators conducted searches in the office, which may be involved in the ex-MP Martynenko media
Recall, December 22, 2015 the Verkhovna Rada adopted the decision Martynenko on the resignation of the Deputy mandate after the scandal charges of bribery in the amount of 30 million Swiss francs.
So, journalists of the Swiss newspaper SonntagsZeitung, found that Martynenko is suspected of receiving bribes in the amount of 30 million francs, which was blocked on Bank accounts in Switzerland Hottinger. There guide financial institutions noticed a suspicious transaction and complained to the police. Later, the Prosecutor's office of Switzerland confirmed the information on a criminal investigation in the case.
Comments
comments