"If you're angry you're to blame". Lavrov found an explanation for the charges from the US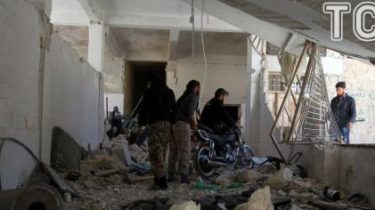 The Russian foreign Ministry believe that the US is accusing Russia for the tragedy in Syria just because they themselves are to blame.
This was stated by Deputy foreign Minister Sergei Ryabkov, RIA Novosti reported.
"We believe that our argumentation framework, all the logic of our position — they are undeniable, and that anger, outright anger, with which our American colleagues use their right to broadcast into the microphone… just confirms that we were right. Was in Ancient Rome a saying: if you're angry you're to blame," – said Ryabkov.
According to him, the UN and the headquarters of the Organization for the prohibition of chemical weapons in the Hague US officials act with "radical conservative on this issue (of Syria), so we are in a period of sharp clashes and counter-arguments".
See also:
The United States agreed with the uselessness of further strikes on Syria – Lavrov
Comments
comments