Ukraine may lose about $ 100 billion due to the gas contract Tymoshenko.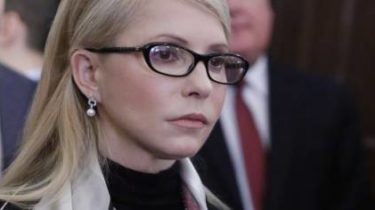 Due to the signed in 2009 gas contract with Gazprom, and then Prime Minister Yulia Tymoshenko Ukraine may lose about $ 100 billion.
This was during the hour of questions to government in Parliament, Prime Minister Vladimir Groisman, reports Еспресо.TV.
He explained that the signing of the contract, the state has lost $ 53 billion.
"What was the difference in gas prices, someone made billions. And with someone you know shared. On a monthly basis. We lost on the difference in price for this time $ 53 billion," – said Groisman.
See also:
Ukraine buys Russian gas more than 500 days
The Prime Minister also referred to the case of "Naftogaz" against "Gazprom" in the Stockholm arbitration, which was also a result of this transaction.
"Today in Stockholm Russia we judge this contract is still more than $ 40 billion. If you add on, the result of such gang activities you get about 100 billion dollars", – said Groisman.
Recall, the Russian "Gazprom" demands from NAK "Naftogaz Ukraine" to pay $ 5,319 billion for the unselected gas.
In the Arbitration Institute of the Stockholm chamber of Commerce on September 25 began the process under the claim of "Naftogaz of Ukraine" to Russian "Gazprom". In the Stockholm arbitration Ukraine is seeking from Gazprom's reduction of transit tariffs in line with European rules.
We will note, the head of the Ukrainian government Volodymyr Groisman in case of loss of "Naftogaz" to "Gazprom" offered to give money instead of the head of the faction "Batkivshchyna" Yulia Tymoshenko.
Comments
comments