With registry NACP disappeared more than 200 declarations of the employees of the GPU and the military Prosecutor's office – media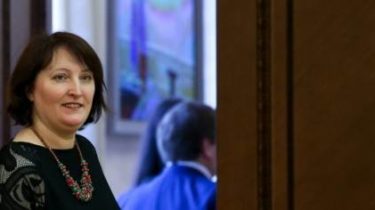 With the registry website of the National Agency for prevention of corruption has gone over 200 declarations of the employees of the GPU and the military Prosecutor.
It is reported the draft of the "Declaration".
Until the disappearance of documents on the income of officials website a week did not work allegedly because of maintenance work.
See also:
The head of the NACP Korczak are unable to resign – media
Among the hidden was a Declaration of Deputy Chief military Prosecutor Victor King and Dmitry Borzykh, head of the investigation Department of the Main military Prosecutor's office of the GPU Sergey and Faces of the military Prosecutor of the Mariupol garrison of Oleg Ulanovsky.
Copies of the missing returns have remained at the disposal of journalists.
The portal also notes that the list was suddenly the Declaration of the chief physician of municipal medical and preventative institution "City narcological dispensary of Mariupol", Alexander Pianka, a specialist Appeal court of Kyiv region Svetlana Criminal and several workers of social bodies.
Reporters noted that members of the NACP Ruslan Radetsky and Alexandre Skopich could not comment on the disappearance of the documents, explaining that the work of the resource are handled by the head of the Agency Natalia Korchak.
Recall that the national Agency has been widely criticized as inappropriate operation of the registry for declarations that at the end of the deadline for reporting was not working for several days. On the eve of the deadline, April 1, when should be registered with all the electronic declarations of officials, the system again failed. Prime Minister of Ukraine Volodymyr Groysman called on the head of the NACP Natalia Korchak and other members of the Agency to resign. In turn, Korczak declared that is not going to resign.
Korczak was summoned to a meeting of the Parliamentto report on their work.
During a speech in Parliament, she admitted she has written a prize in 200 thousand UAH.
Comments
comments