In the Parliament want to accept the debate a new form of work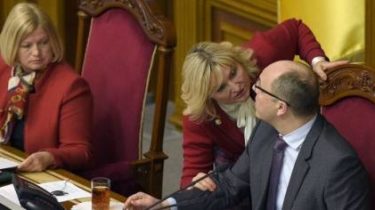 Chairman of the Verkhovna Rada Andriy Parubiy wants to introduce a parliamentary debate, as a new form in the work.
It is reported by Interfax.
"Recommended, that would be one of the following steps modified the legislation regarding the introduction of such forms of work of the Verkhovna Rada as the debate. Debates can be of two forms: on the relevant issues of the political agenda of the state, as well as debate with the government to strengthen the cooperation between the government and the Parliament and strengthening control functions of the Verkhovna Rada", – said Parubiy.
He noted that representatives of all factions agreed on the need to adopt a law, according to which in the next convocation of the Parliament, the number of committees should be related to the number of ministries.
Also proposed a method of equitable distribution of the committees between the factions, which will also allow you to implement the rights of the opposition in Parliament.
In addition, the currently agreed upon the beginning of the preparation of amendments to the laws on the regulation and on the committees of the Rada, which will strengthen their role.
We will remind, the Verkhovna Rada closed for the holiday. Parliament adjourned for a one-month break, during which the MPs will work in committees and with constituents. in Particular, 18-21 April, and may 3-5 and may 10-12, people's deputies will work in committees, commissions and factions. Also, according to the schedule, April 24-28, elected officials will communicate with their constituents.
The next plenary meeting of the sixth session will be held on Tuesday, may 16.
Comments
comments