For garbage or picnic in inappropriate places will be punished with hryvnia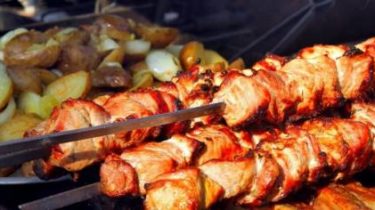 To fifteen thousand will be fined of Kiev, who want to relax in nature, but will ignite fires where they like, instead of specially equipped sites, says TSN.19.30.
But how are you going to catch on the hot unscrupulous vacationers is still not clear.
From a small room Mr. Alexander inspects the forest of Koncha Zaspa. Seen him away. The camera and reaches out to residential homes. But he says his task is to keep up the fire.
Seeduwa eyes over the Kiev forests will increase. While such camera is only in Darnytskyi and Concha-Zasovska forestry. Here they say, ready for the grill season of the townspeople. But just in case the fire go out more and exercise.
See also:
The start of the barbecue season: how much meat before Easter
Firefighters say the camera they really help to work more effectively. Last year, only for their plot in Koncha Zaspa there were two dozen fires. And the perpetrators mostly men. Though to prove it is extremely difficult.
BBQ of refractory bricks and timber furniture – everything for vacationers. If only the people stayed in the equipped terraces. Them in the vicinity of Kiev this season already to forty. And if people make a fire anywhere and littering it will come to the police and fined.
Comments
comments